Fellowship Curriculum
---
Rotation Schedule-Infectious Disease Fellowship
Week blocks
| Year | Vidant Consult (1 or 2 week blocks) | Stewardship | Clinical Micro | Hospital Epidemiology | Elective/Research* |
| --- | --- | --- | --- | --- | --- |
| PGY-4 | 26 | 3 | 1 | 1 | 21 |
| PGY-5 | 26 | | | | 26 |
* includes vacation

Rotation Schedule-Infectious Disease/Critical Care Medicine Fellowship
| Year | Vidant Consult | Stewardship | Clinical Micro | Hospital Epidemiology | Elective/Research** | Critical Care Medicine |
| --- | --- | --- | --- | --- | --- | --- |
| PGY-4 | 25 | 3 | 1 | 1 | 12 | 10 |
| PGY-5 | 26 | | | | 16 | 10 |
| PGY-6 | 4 | | | | | 48 |
* includes 1 week of CCM procedure training ["bootcamp"]

---
Infectious Disease Fellowship Conference Schedule
| Day | Time | Event |
| --- | --- | --- |
| Monday | 7:45-8:15 a.m. | Handoff Conference |
| Tuesday (1st) | 12:00 p.m. | Antimicrobial Stewardship Meeting |
| Tuesday (2nd) | | Journal Club |
| Tuesday (3rd) | | Research Conference |
| Tuesday (4th) | | Infection Control Meeting |
| Tuesday | 1:30 p.m. | Microbiology Plate Rounds |
| Wednesday | 7:45-8:45 a.m. | Lecture |
| | 9:00-10:00 a.m. | Case Conference |
| Thursday | 1:30 p.m. | Microbiology Plate Rounds |
| Friday | 8:00-9:00 a.m. | Board Review |
| | 1:30 p.m. | Microbiology Plate Rounds |
---
Inpatient General ID Consultative Services
One of the most important aspects of the educational experience is rotation through the inpatient consultative services comprised of two ID fellows, internal medicine residents, PharmD's, and occasionally 3rd and 4th year medical students.
The fellows spend half their time each year on the ECU Health ID consult service. The consult service sees approximately 140 inpatient consults per month, 70 per fellow.
Consultations include patients with a wide variety of infectious disease pathology including a large number of patients with AIDS and opportunistic complications, as well as solid organ transplant recipients (kidney and pancreas) and those with leukemia, lymphoma, and solid malignancies.
There are also weekly "plate rounds" with our in-house director of microbiology. The presence of multiple surgical services including a separate cardiac center offer unique consult opportunities. Read more about ECU Health Medical Center.
Immunocompromised Host ID Consultative Services
Each second year fellow will spend 1 block at University of North Carolina (UNC) on their Immunocompromised Host ID (ICHID) Consult service. Patient populations encountered include solid organ transplant recipients (lung, heart, kidney, liver and pancreas), allogeneic and autologous stem cell transplant recipients, patients with hematologic malignancies, and patients with burn injuries who are being cared for in the NC Jaycee Burn Center.
Fellows are provided lodging for this 4 week rotation at The Residence Inn Chapel Hill with shuttle service to and from UNC hospitals.
---
Outpatient Experiences
HIV Continuity Clinic
Each fellow will participate in an HIV continuity clinic over the course of the two years of their training. The clinic is one of the largest Ryan White funded comprehensive HIV clinics in the southeastern US with a 1500 patient base, social workers, case managers, two on-site pharmacists and adherence counselors.
On average, fellows will follow 80 HIV patients through their training time. This clinic occurs one half day per week.
General ID Clinic
The fellows' general ID clinic occurs one half-day per week when not on inpatient consults. In this clinic fellows will see infectious diseases referrals from within ECU/ECU Health and the outside community.
Spectrum of patients includes tuberculosis, FUO, osteomyelitis, infective endocarditis, Lyme disease, complicated pneumonias, UTI, STDs, prosthetic joint infections, workup of the solid organ transplant patient and many more.
Additionally, this clinic serves as the fellow's hospital follow-up clinic. Fellows will also have an opportunity to interact with social workers and home health agencies regarding follow-up and care of patients who are on home intravenous antibiotics.
Hepatitis C Clinic
Our ID clinic is a major referral center for patients living with Hepatitis C in the region. We uniquely have our fellows participate in Hepatitis C management on their General ID Clinic.  We have an on-site Hepatitis C pharmacist who processes drug applications and prior authorizations.
---
Microbiology
Fellows will spend a required one week in the microbiology laboratory at ECU Health Medical Center Hospital. During this period, the fellow will learn clinical microbiology techniques, including routine gram staining methods, fungal staining methods, stains for acid-fast organisms, culture of specimens for clinically significant viruses, including Herpes Simplex, Varicella, Cytomegalovirus, Influenza virus, and Adenovirus. Culture methods for fungi and acid-fast bacilli will be discussed as well as hands-on experience with these methods.
In addition to the one week rotation, plate rounds occur each week. In this 30-minute microbiology rounds, cultures, and pathology specimens of patients on the consult service are reviewed together with the microbiologist followed by a short didactic session.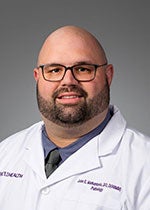 Head of Microbiology
ECU Health Medical Center
Assistant Professor
Brody School of Medicine/Department of Pathology & Laboratory Medicine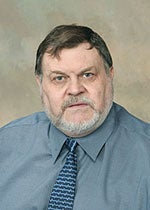 Professor Emeritus
Department of Pathology/Brody School of Medicine
---
Antimicrobial Stewardship
Antibiotic stewardship is an integral part of our Infectious Diseases training given our robust stewardship team. Fellows will participate in a three-week rotation with the stewardship pharmacists where an individualized curriculum is created based on individual fellow goals.
There will be dedicated time for the Fellow to focus on specific areas including adherence to infectious disease guidelines, de-escalation, IV to PO conversion, pharmacokinetic and pharmacodynamic drug properties, drug dosing, dose adjusting based on renal function and weight, monitoring parameters of antimicrobials, drug cost, and drug-drug interactions.
There is also a lecture devoted to the development, implementation, and management of an antimicrobial stewardship program. In addition, the stewardship team provides didactic lectures, case-based discussions, and services on the inpatient hospital consult service. Fellows are members of the antimicrobial utilization stewardship subcommittee and are encouraged to attend the monthly meeting the first Tuesday of every month.
Nicole C. Nicolsen, PharmD, BCPS, BCIDP
Antimicrobial Stewardship Coordinator
PGY2 Infectious Diseases Pharmacy Residency Program Director
Affiliate Faculty Infectious Diseases
David Laurent, PharmD, BCPS, BCIDP
Antimicrobial Stewardship/ID Consults
Affiliate Faculty Infectious Diseases
Melissa George, PharmD, BCIDP
Antimicrobial Stewardship/ID Consults
Affiliate Faculty Infectious Diseases
Emily Perez
PharmD Antimicrobial Stewardship/ID Consults
---
Outpatient Parenteral Antibiotic Therapy
Our fellows have the opportunity to do a 1-week rotation with the OPAT team at the end of the Antimicrobial Stewardship rotation during their first year of fellowship. This rotation includes interaction with Infectious Disease attendings and Infectious Disease clinical pharmacists.  During this period, the trainees learn about selection of patients that qualify for intravenous antibiotic therapy outside of the hospital, selection of different antimicrobial agents and combinations amenable for infusions at home, they learn to determine duration of antimicrobial therapy, monitoring of important parameters to assess response to medical therapy and subsequent medical evaluations.
Ryan Gallaher, MD
Medical Director
ECU Health System Infectious Disease and Epidemiology
Affiliate Assistant Professor, Department of Internal Medicine
BSOM at East Carolina University
Medical Director, Vidant OPAT (Outpatient Parenteral Antibiotic Therapy) Program
Co-Chair, System Healthcare Acquired Infection (HAI) Committee
Medical Director
Infection Prevention and Epidemiology at UNC Lenoir
David Herman, MD
Infectious Disease Physician
ECU Health Infectious Diseases
Michelle Dehart, PharmD, CPP
Teaching Assistant Professor
Pharmacy Specialty Services
ECU Health Medical Center
Nichole Allen, PharmD, BCPS, CPP
Clinical Pharmacist
---
Infection Control
Fellows will learn Infection Control Practices during their inpatient and outpatient services but in addition, they will participate in a 1 week rotation with ECU Health's Infection Control department. Here they will have a lecture series and meet with ECU Health Medical Center's Medical Director of Infection Control and hospital epidemiologist. They will review and understand how Infection Control performs surveillance for each of the devices and surgical site infections by meetings with Infection Preventionists for VAPs, CLABSIs, CAUTIs, and Surgical Site Infections.  They will also regularly attend the monthly Infection Control Committee meetings when not on the hospital consult service or vacation.Fellows will also receive formal infection control training via the IDSA/SHEA infection control fellows' course.  Fellows will take this course in the second year of the program.  The cost of the course is covered by the program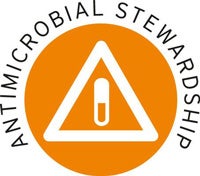 ---
Travel Medicine
East Carolina University International Travel Clinic offers pre-travel counseling, immunizations, and health advice for adults and children who are planning to travel out of the U.S. The clinic is a North Carolina State Department of Health-designated center for yellow fever vaccine. Fellows are expected to attend travel clinic during designated clinic times during a required two week elective block (approximately three half-days per week).
---
Research
All fellows are required to participate in a scholarly project during their fellowship training. The fellow is expected to submit an abstract for submission to IDWeek by May of their 1st year of training. There is funding provided to attend IDWeek during the fellow's 2nd year of training if an abstract is accepted for presentation.
The division has a monthly research conference where divisional projects will be discussed and reviewed. In the first few months of fellowship training, the research conference will focus on presentations to fellows to allow them to select a research mentor and project by September of their first year. Additionally, this conference will be devoted to a research curriculum (topics including but not limited to IRB process, research design, REDCap, and statistical analysis).
The fellow will present their research with updates twice annually at this conference.