Sarcoidosis Center
SARCOIDOSIS Patient Survey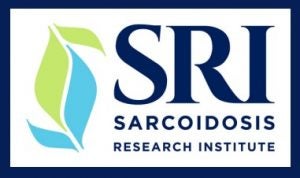 The Sarcoidosis Research Institute (SRI), a non-profit 501(c)(3) organization, dedicated to the care and empowerment of sarcoidosis patients, is interested in learning about the most important problems and concerns that sarcoidosis patients face. SRI has constructed a survey questionnaire pertaining to these issues for sarcoidosis patients, their families, and friends.
This survey takes less than 5 minutes to complete, and our goal is to disseminate the information to physicians taking care of sarcoidosis patients, researchers, and key policy makers. The survey questions are anonymous and will NOT contain any
identifiable patient information. Patients can share as much or as little information as they choose.
Please consider filling out this survey. The survey link and QRL code are found below: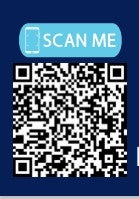 What is Sarcoidosis?
Sarcoidosis is an inflammatory multisystemic disease characterized by the formation of non-caseating granulomas—tiny clumps of inflammatory and immune cells—in one or more organs of the body. When the immune system goes into overdrive and several of these clumps form, they can interfere with an organ's structure and function. When left unchecked, chronic inflammation can lead to fibrosis, which is the permanent scarring of organ tissue. This disorder affects the lungs in approximately 90% of cases, but it can affect almost any organ in the body. In addition to the lungs, the other most affected organs are the skin, eyes and extra-thoracic lymph nodes. Despite increasing advances in research, sarcoidosis remains difficult to diagnose with limited treatment options and no known cure.
No one know what causes sarcoidosis, however it is believed to occur in a genetically predisposed individual following an exposure to a yet unknown antigen ("gene-environment interaction"). Multiple occupations and environmental exposures have been associated with sarcoidosis however none has been directly implicated.
Sarcoidosis occurs throughout the world, affecting all races and ethnic groups. Here in the USA, sarcoidosis is 3 times more common in African Americans than in Caucasians, and 2 times more common in females than in males. Sarcoidosis affects people of all ages but is most common in young and middle-aged adults. The incidence has been reported to peak at 30 to 50 years of age in men and at 50 to 60 years of age in women. A family history of the disease increases the risk by about 3.7-fold.
Disease presentation and severity in sarcoidosis varies widely among patients. In some cases, the disease goes away on its own. In others, the disease may not progress clinically, but individuals will still suffer from some symptoms that challenge their quality of life. The rest of patients—up to a third of people diagnosed with the disease—will require long-term treatment. Sarcoidosis is considered chronic in people whose disease remains active for more than 2-5 years; in this population sarcoidosis can be debilitating and life-threatening.
North Carolina ranks amongst the top 5 states in the nation with respect to mortality associated with sarcoidosis. Eastern North Carolina has the highest sarcoidosis related mortality in the state.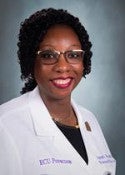 Ogugua Ndili Obi, MD, MPH MSc (Epid), FCCP
Associate Professor
Director of the Sarcoidosis Center at ECU
Co-Director ECU Pulmonary Sarcoid/ILD Clinic

What we offer
Individualized patient care with access to a team of specialists. The goal of this team is to manage your symptoms, while improving your quality of life.
Advanced testing, including diagnostic bronchoscopy, and radiological imaging
Clinical trial and access to the latest research to understand the disease. Offering you, life-changing treatments, and therapies.
WASOG Sarcoidosis Center of Excellence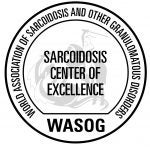 ECU is recognized as a Sarcoidosis Center of Excellence by the Foundation for Sarcoidosis Research (FSR) and World Association for Sarcoidosis and Other Granulomatous Disorders (WASOG). Our program was recognized as a center of excellence because we serve the unique needs of sarcoidosis patients. We have a multidisciplinary team of specialized caregivers with a shared specialized facility. Our program has been proven to be long-lasting, and we provide leadership, best practices, research, support for patients and training for professionals. Visit us on Twitter.
Our Providers
Ogugua Ndili Obi MD, MPH, MSc – Pulmonologist and director of the Sarcoidosis Center of Excellence at ECU: focus: pulmonary and extra-pulmonary sarcoidosis
Mark Bowling MD – Pulmonologist; Specialization: interventional bronchoscopy
Veeranna Maddipati MD – Pulmonologist; focus:  pulmonary hypertension in sarcoidosis
Shehabaldin Alqalyoobi, MD – Pulmonologist; focus: Interstitial lung disease and pulmonary sarcoidosis
Sivakumar Ardhanari, MD – Cardiologist; focus: Cardiology and cardiac sarcoidosis
Keith Begelman, MD – Radiologist; focus: Thoracic Radiology
Robert Frere, MD – Neurologist; focus: Neurosarcoidosis
Aditi Naniwadekar, MD – Cardiologist and Cardiac Electrophysiologist; focus: Cardiac Electrophysiology in cardiac sarcoidosis
Cameron Nichols, MD – Dermatologist. Focus: Cutaneous Sarcoidosis
Alison Cieszko, PA-C – Focus: Sarcoid Cardiomyopathy

Anagha Malur, PhD – Director of Research, Focus:  Translational research in Sarcoidosis, Asthma, Pulmonary Hypertension
Clinical Trials
Title: A seamless, Phase 1b/2 multiple ascending dose/proof of concept study of XTMAB-16 in patients with pulmonary sarcoidosis with or without extrapulmonary manifestations.

PI:  Ogugua Ndili Obi, MD, MPH, MSc (Epid)
Sub-I:  Veeranna Maddipati MD;  Anagha Malur PhD
Sponsor:  Xentria, Inc
IRB Number: 23-001267
Status: Open for Enrollment
Title: A Phase 3, Randomized, Double-Blind, Placebo-controlled Study to Evaluate the Efficacy and Safety of Intravenous Efzofitimod in Patients with Pulmonary Sarcoidosis.

PI:  Ogugua Ndili Obi, MD, MPH, MSc
Sub-I:  Shehabaldin Alqalyoobi, MD
Sponsor:  aTyr Pharma Inc
IRB Number:  UMCIRB 22-001108
Status: Enrollment Begins October 2022.
Title: East Carolina University Sarcoidosis Registry (ECUSaR): An ongoing longitudinal registry and database of all patients seen in the East Carolina University (ECU) pulmonary clinic with pulmonary and extra pulmonary sarcoidosis.

Registry Design and maintenance: Ogugua Ndili Obi, MD, MPH, MSc (Epid)
Sponsor: East Carolina University, Investigator initiated
IRB Number: UMCIRB 06-0312
Status: Actively enrolling
Title: A subject and investigator blinded, randomized, placebo controlled, repeat-dose, multicenter study to investigate efficacy, safety, and tolerability of CMK389 in patients with chronic pulmonary sarcoidosis

PI:  Ogugua Ndili Obi, MD, MPH, MSc (Epid)
Sub I: Anagha Malur PhD
Funded by Novartis
IRB Number: 21-001718
Open for enrollment
Title: Randomized, Double-blind, Placebo-controlled Phase 2 Study with Open-label Extension to Assess the Efficacy and Safety of Namilumab in Subjects with Chronic Pulmonary Sarcoidosis

PI: Ogugua Ndili Obi, MD, MPH, MSc (Epid)
Sub I: Anagha Malur PhD
Sponsor: Kinevant Sciences GmbH
Open for enrollment
Publications from our center
---