Welcome to the Division of Endocrinology
The Division of Endocrinology provides many training programs for both diabetes patients and future endocrinologists. A Self-Management Patient Education Program recognized by the American Diabetes Association is available as well as training and education for insulin pumps and other health-related issues for people with diabetes.
Residents and medical students can take advantage of specialized training through lectures and clinical rotations. Community education also occurs on topics of diabetes and osteoporosis.
---
About Us
The Division of Endocrinology provides consultative evaluation and treatment of all general endocrine conditions including but not limited to:
Disorders of the thyroid including hypothyroidism, hyperthyroidism, goiter, thyroid nodules and thyroid cancer
Disorders of the parathyroid glands and calcium regulation
Osteoporosis and other metabolic bone disorders
Disorders of pituitary function; evaluation of pituitary masses
Disorders of adrenal function: evaluation of adrenal masses
Disorders of gonadal function including hypogonadism and polycystic ovarian syndrome
Lipid (cholesterol and triglyceride) disorders
Type 1 and type 2 diabetes mellitus
All endocrine conditions occurring during pregnancy
Other consultative services provided by our trained physicians and staff include:
Bone densitometry (DEXA scans)
Dietary and diabetes education
Advanced diabetes management, including the use of insulin pumps and continuous glucose monitors
Hormone replacement therapy for patients with a diagnosis of gender identity disorder that has previously been established in writing by a qualified mental health professional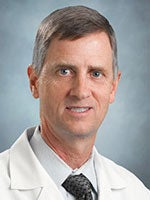 Almond J. Drake III, MD
Division Chief
Professor of Medicine